EVENT FUNDRAISING FOR THE TELETHON SPEECH AND HEARING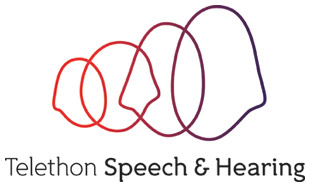 Claremont Masters has a long tradition of fundraising in association with the annual Swim Thru Perth.
Over the past decade we have raised in excess of $45,000 for various charitable organisations.
We are very pleased to announce that fundraising from the 2019 Swim Thru Perth will be supporting Telethon Speech and Hearing.
Telethon Speech & Hearing (TSH) is an independent registered charitable organisation that helps children who have hearing or speech and language impairments and their families learn how to hear, speak, play and learn.
Founded in 1967 by a group of parents of children with hearing impairments who wanted their children to acquire good spoken language, today we are WA's premier provider of a range of integrated diagnostic, education, therapy and support services for individuals with hearing loss and speech and language delays or disorders. We take a whole of life approach to supporting children and their families, while providing clinical support services for adults with these needs.
Funds raised from the 2019 Swim Thru Perth will directly support a project at Telethon Speech & Hearing which focuses on supplying equipment to TSH children. This ensures that our funds will make a tangible and significant difference which is rewarding for everyone involved.
Click here to make a donation to Telethon Speech & Hearing
TSH Website: www.tsh.org.au