Claremont Masters welcomes the support of our new 5km Event Partner Satterley and our returning 250m Try-It Event Sponsor Pure Leasing Central. Along with all our wonderful support sponsors, these invaluable partnerships will ensure that the 2018 Swim Thru Perth is a tremendous success for all involved. We also acknowledge the fantastic support our Support Sponsors bring to the Swim Thru Perth by providing prizes and fundraising, all of which ensures the event is an enjoyable experience for all our participants. The 2018 Swim Thru Perth is part of the 2017/18 LiveLighter Masters Swimming Open Water Swim Series and is proudly supported by the Department of Biodiversity, Conservation & Attractions - Swan Canning Riverpark.
EVENT PARTNERS

Satterley develops some of Australia's most beautiful residential communities.
Nigel Satterley founded Satterley in 1980 and is a sought-after industry expert on Australian residential housing markets and cycles, taking on advisory roles to the Australian Federal Government and working with all levels of government to improve housing affordability.
Satterley operates in three Australian states dominating the West Australian land market and rapidly gaining market share in Victoria and Queensland.
Satterley has a proven track record to deliver award-winning communities. Trust, quality and strong financial performance are the keystones of the company and the brand name has become one that that people know and trust.
It's no wonder that more than 250,000 people choose to call a Satterley community home. People know that when they move into one of Satterley's masterplanned communities they are purchasing a lifestyle, not just a postcode – a place that meets their current and future needs.

Event Partner, Pure Leasing Central, is a specialist property management business based in Perth's western suburbs. In contrast to real estate agencies, Pure Leasing Central is dedicated to property management, allowing the company to provide an exceptional level of customer service superior to its competitors. With over 45 years' experience in the industry, Pure Leasing Central's team really enjoy what they do, treating both landlords and tenants with the respect they deserve. For your investment property, look no further than Pure Leasing Central.
MAJOR SPONSORS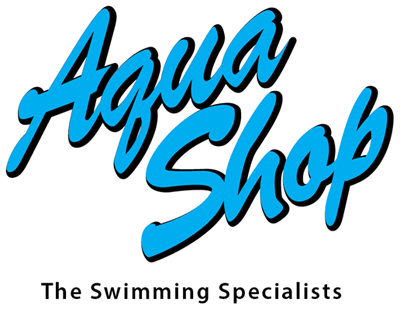 Aqua Shop - is a true aquatic specialist carrying Australia's largest range of the leading swimwear and triathlon brands and over 8000 associated product lines.

UWA Sport provides a diverse range of fitness, sport and recreation activities and courses for UWA students, staff and the wider community.
SUPPORT SPONSORS
ASB Marketing are the experts in quality branded promotional merchandise. Specialising in corporate clothing and uniforms, event merchandise, corporate gifts and promotional giveaways. ASB Marketing has the largest and most comprehensive showroom of promotional products in WA, with thousands of ideas on display.
VenuesWest provides world class sport and entertainment experiences for the people of Western Australia. With over 25 years' experience, our continued commercial success enables us to support high performance sport in Western Australia. By visiting a VenuesWest venue you are contributing to building pathways for young Western Australians to learn skills and be inspired by high performance sports training and events. Our venues are HBF Stadium, HBF Arena, SpeedDome, Perth Motorplex, WA Athletics Stadium, Bendat Basketball Centre, Perth Arena, Champion Lakes Regatta Centre, WA Rugby Centre, WAIS High Performance Service Centre, State Netball Centre and Perth Stadium.

Bindi natural sports nutrition - Bindi provides the energy to fuel your dreams. We support Australians who understand the value of quality, natural nutrition products.
Bindi has generously offered a $10.00 off voucher for all orders placed on-line over the value of $50.00.
Please download the voucher HERE.

*Ascend Physiotherapy - is located within HBF Stadium and offers the highest quality physiotherapy treatment with a focus on active exercise programs. From elite athletes to every body. Achieve your peak at *Ascend! Call 9387 2699 or email info@ascendphysio.com.au

T

he Chia Co - Our Australian Grown chia seeds are bursting with fibre, omega 3 and protein. We guarantee the high quality nutrition in each chia seed as we sustainably grow it ourselves in the pristine Kimberley Region of Western Australia. We bring chia to you in its simplest form, pure, clean and sun ripened.
The Happy Snack Company – At The Happy Snack Company our number one priority is to make you feel good about the snacks you eat. Our range of roasted Chic Peas and Fav-va Beans are 100% nut and gluten free and come with a 5 star health rating, so you know you're making the right choice for you and your family.
Ego SunSense - Ego's mission is to be a leading Australian pharmaceutical company recognised internationally as a specialist in the treatment and prevention of skin conditions and the maintenance of healthy skin
Aussie Natural Spring Water - Official suppliers of bottled water to all Masters Swimming WA open water events during the 2017 -18 season
The Department of Biodiversity, Conservation and Attractions was created on 1 July 2017, following the State Government's decision to bring together the Botanic Gardens and Parks Authority, Rottnest Island Authority, Zoological Parks Authority and the former Department of Parks and Wildlife.
The department works with other state government agencies, local government, industry and the community to manage and protect Western Australia's national parks and wildlife. The department manages the Swan Canning Riverpark to ensure it remains a healthy ecosystem and popular recreational destination for Perth's residents and visitors.
Masters Swimming WA encourages all adults, regardless of ability, to swim regularly in order to promote fitness and health in a fun environment. Joining a Masters Swimming Club is an excellent example of how life-long friends can be gained through membership in adult recreational clubs.
LiveLighter is targeted at Australian adults and aims to increase awareness of the link between being overweight and chronic disease, while promoting healthy eating and regular physical activity.
Healthway seeks to promote and support healthy lifestyles to reduce the burden of preventable disease in Western Australia.
The recently released National Drowning Report from Royal Life Saving revealed that inland waterways continue to be a leading location for drowning in Australia, accounting for 58 drowning deaths just last year. Royal Life Saving encourages safe aquatic recreation in all waterways including rivers, lakes and dams. This is promoted through four main messages; never swim alone, learn how to save a life, avoid alcohol around water and wear a lifejacket. Put these skills into practise and get involved by obtaining your Bronze Medallion on Perth's Iconic Swan River, this summer. For more information visit www.lifesaving.com.au