EVENT FUNDRAISING FOR THE TELETHON SPEECH AND HEARING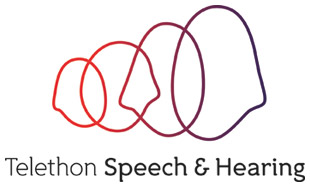 Telethon Speech & Hearing is proud to be a part of the Telethon family
and fits its purpose of improving the health and well-being of all children.
Claremont Masters has a long tradition of fundraising in association with the annual Swim Thru Perth.
Over the past decade we have raised in excess of $63,000 for various charitable organisations.
We are very pleased to announce that fundraising from the 2020 Swim Thru Perth will be supporting Telethon Speech and Hearing.





Telethon Speech & Hearing Ltd. (TSH) is a proud Western Australian success story and has been supporting the WA community for over 50 years.
The only one of its kind in Australia, TSH brings together a range of interconnected supports for children with a hearing loss and/or speech difficulties to support them and their families. Our integrated service delivery is unparalleled in the country; offering support for children to hear, speak, learn and play.
Unique in our approach TSH provides a range of diagnostic, therapeutic and educational services for children with hearing, speech and language needs. We take a whole of life approach to supporting children and their families so they can have the most fulfilled lives possible.
Funds raised from the 2020 Swim Thru Perth will directly support a project at Telethon Speech & Hearing which focuses on supplying equipment to TSH children. This ensures that our funds will make a tangible and significant difference which is rewarding for everyone involved.
Click here to make a donation to Telethon Speech & Hearing
TSH Website: www.tsh.org.au

Telethon has been created by and belongs to the community of Western Australia who over five decades have generously donated more than $306 million to ensure a better life for our children now and in the future. Through Telethon, you have provided equipment for children in hospital, critical services for children with disabilities and life-changing opportunities for disadvantaged children.