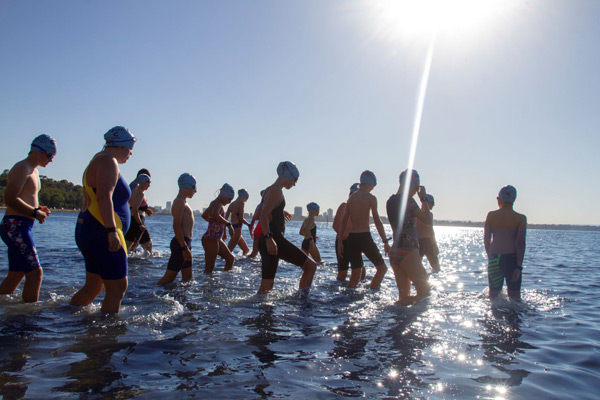 For those who just want to try it out
250m Try-It....go on, Try It!!!!
The 250m "Try-It" swim returns in 2020 with the same safe swim course for Primary School Aged Children (8 years and up) and swimmers with disabilities. Designed to encourage participation in open water swimming, this addition to the Swim Thru Perth also gives Primary Schools the chance to win $250 to spend on new sporting equipment.
Be part of the 250m School Swim-Off. Nominate your Primary School on your registration and the school with the greatest number of registrations on race day will win $250!! It's that simple. You've got to be in it to win it! Parents, siblings and friends of students can also register to swim and nominate for a Primary School.
There will be ample water safety support for all swimmers and competitors will swim in small start waves to reduce congestion on the course. Swimmers with disabilities or those who would like a personal chaperone can have support swimmers but they must also register for the event so we can monitor total numbers. The event organisers will have swimmers in the water to assist where necessary.
Help us make the 250m "Try-It" event a huge success. Register today!!!