The 2023 Swim Thru Perth is partnered and sponsored by a fantastic range of companies and organizations that provide financial and product support and enable the event to raise significant funds for Charity. These invaluable partnerships ensure that the 2023 Swim Thru Perth is a tremendous success for all involved. The 2023 Swim Thru Perth is proudly part of WOW Swims, the community swim series for all, and enjoys the support of the Department of Biodiversity, Conservation & Attractions - Swan Canning Riverpark. Please join us in supporting our partners and sponsors as they help to celebrate our 103rd swim.
GOLD EVENT SPONSORS

Satterley is Australia's largest private residential land developer and has been creating Australia's most attractive and liveable masterplanned communities for over 40 years. The company has developed 180 individual estates across Western Australia, Victoria and Queensland and has won over 100 prestigious industry awards. Having sold over 80,000 lots, Satterley provides a place to call home for over 250,000 Australians.
SILVER EVENT SPONSORS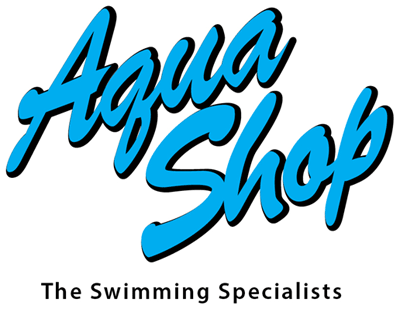 Aqua Shop is a true aquatic specialist carrying Australia's largest range of the leading swimwear
and triathlon brands and over 8000 associated product lines.
15%
XYZ23
We are pleased to once again support STP
As an additional bonus participants may use
the above on-line code XYZ23 and receive
15% off any products up to Event Day 22/02/2023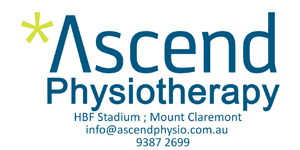 *Ascend Physiotherapy is located within HBF Stadium and offers the highest quality physiotherapy treatment with a focus on active exercise programs.
From elite athletes to every body. Achieve your peak at *Ascend! Call 9387 2699 or email [email protected]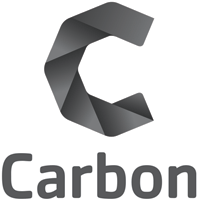 Carbon Group are a one-stop shop for core business needs.
We provide entrepreneurs with the tools to run their business efficiently, with the support of our accountants,
bookkeepers, finance and insurance brokers, and financial planners.
We're business owners just like you, so if you're looking to take your business to the next level, we're ready to take on the challenge with you.

Claremont Quarter, completed in 2011, is Perth's premier fashion and lifestyle retail destination.
More than just another shopping centre, the high streets along Bayview Terrace and St Quentin Avenue
seamlessly flow into two levels of open malls creating a cosmopolitan village atmosphere.
Covering 30,000sqm, shoppers enjoy over 130 boutiques and cafes including
a new format David Jones, fresh food market and a WA award-winning Coles.

Our purpose is to continually provide safe, reliable and quality bus services that meet our customer's aspirations in a cost effective way.
Path Transit commenced operations in Perth in 1996 and currently operates in the North Eastern and Eastern suburbs from bus depots located in
Malaga, Bayswater, Welshpool, Kalamunda and Redcliffe. We also operate services in WA's country town Kalgoorlie.

The Department of Biodiversity, Conservation and Attractions (DBCA) manages and protects Western Australia's
national parks and wildlife in partnership with other state and local government agencies, industry and the community.
The Swan Canning Riverpark is managed by DBCA to maintain a healthy ecosystem and popular recreational destination for Perth's residents and visitors.
Swim Thru Perth is working with DBCA's Plastic Free Riverpark program to reduce single-use plastic packaging at the event.
Please bring a reusable water bottle to refill on site, pack reusable serve-ware if you're bringing a picnic, don't leave any litter behind,
and use a reusable cup if you're stopping at a café nearby.
BRONZE EVENT SPONSORS
At The Happy Snack Company our number one priority is to make you feel good about the snacks you eat.
Our range of roasted Chic Peas and Fav-va Beans are 100% nut and gluten-free and come with a 5-star health rating,
so you know you're making the right choice for you and your family.
The recently released National Drowning Report from Royal Life Saving revealed that inland waterways continue to be a leading location for drowning in Australia, accounting for 58 drowning deaths just last year. Royal Life Saving encourages safe aquatic recreation in all waterways including rivers, lakes and dams. This is promoted through four main messages; never swim alone, learn how to save a life, avoid alcohol around water and wear a lifejacket. Put these skills into practise and get involved by obtaining your Bronze Medallion on Perth's Iconic Swan River, this summer. For more information visit www.lifesaving.com.au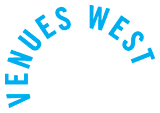 VenuesWest provides world class sport and entertainment experiences for the people of Western Australia. With over 25 years' experience, our continued commercial success enables us to support high performance sport in Western Australia. By visiting a VenuesWest venue you are contributing to building pathways for young Western Australians to learn skills and be inspired by high performance sports training and events. Our venues are HBF Stadium, HBF Arena, SpeedDome, Perth Motorplex, WA Athletics Stadium, Bendat Basketball Centre, RAC Arena, Champion Lakes Regatta Centre, WA Rugby Centre, WAIS High Performance Service Centre, Gold Netball Centre and Optus Stadium.
UWA Sport provides a diverse range of fitness, sport and recreation activities and courses for UWA students, staff and the wider community.

Vorgee, an Australian owned and managed company, was established in 2005 to fill a gap in the aquatics market –
the need for an all-encompassing aquatics company, one which offered products for those getting into a pool for the first time through to the competitive swimmer.
The passion and desire of the Vorgee team to make high quality swimming products and swim gear accessible and easy to understand for all
has led to Vorgee becoming one of Australia's leading and most preferred aquatic brands