Channel
Seven
800m
Splash
&
The
West
Australian
Corporate
Cup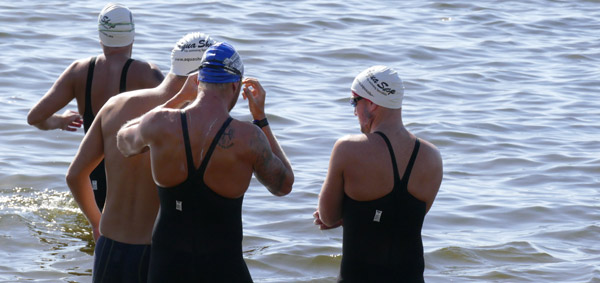 Returning for the 2020 Swim Thru Perth event line-up, the Channel Seven 800m Splash & The West Australian Corporate Cup aims to encourage the businesses of Perth to support the tremendous work of Telethon Speech & Hearing and enter as many company employees, friends and family members as possible.
The simple 800m circuit course in the protected waters of Matilda Bay is well within the reach of most amateur swimmers and provides companies with the opportunity to promote employee health and wellbeing while contributing to the fundraising effort of the 2020 Swim Thru Perth.
Make sure your company is part of the action on race day and see if you can take home The West Australian Corporate Cup. The company with the greatest number of swimmers entered will win. In the event of a tie, the company with the fastest last swimmer across the line will be awarded the Cup.
Take advantage of the Group discounts and ENTER HERE
Check back soon for the Corporate Leaderboard to see how your team stacks up against the competition!
Proudly sponSored by