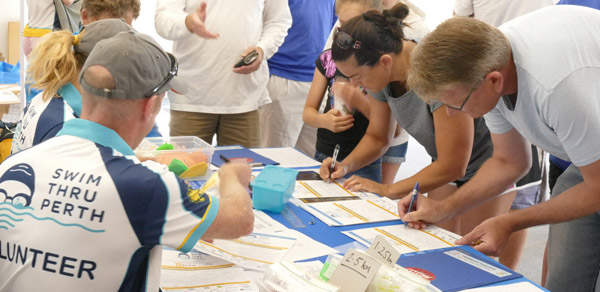 For this, our 101st swim, the 2020 Swim Thru Perth is offering the following merchandise items available via online registration.
All profits from sales benefit Telethon Speech & Hearing and the amazing work they do to provide support and services to kids with speech and hearing issues.
Proudly produced by ASB Marketing.
Swim Thru Perth Cooler Bag - $18.50ea
Large 13L cooler bag ideal for keeping lunches and drinks cool. Available in Light Blue or Royal Blue.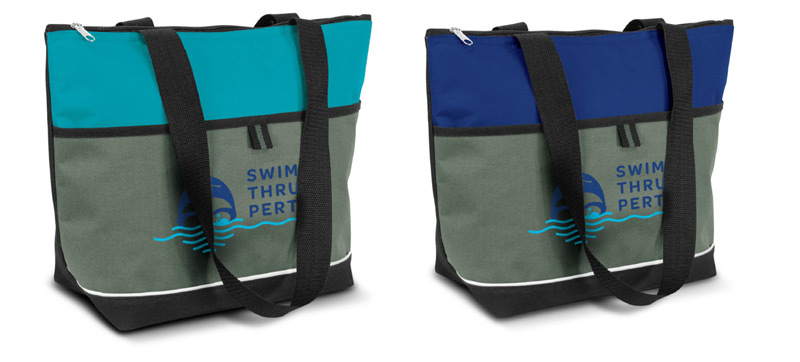 Swim Thru Perth Premium Soft Mesh Trucker Cap - $14.50ea
Premium 100% soft cotton fabric in navy with digitally printed Swim Thru Perth logo.

Swim Thru Perth 650ml Vacuum Bottle - $24.50ea
Durable stainless steel double wall vacuum insulated drink bottle.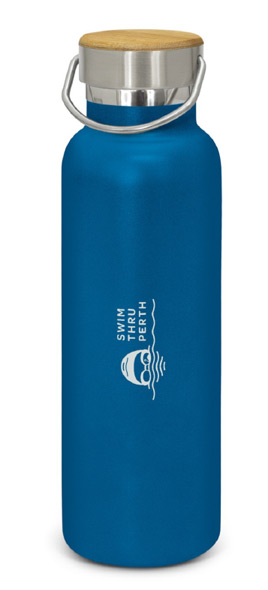 Merchandise Combo Packs
Pack 1 – Cooler Bag + Cap + Bottle
$50.00 (save $7.50)

Pack 2 – Cooler Bag + Bottle
$40.00 (save $3)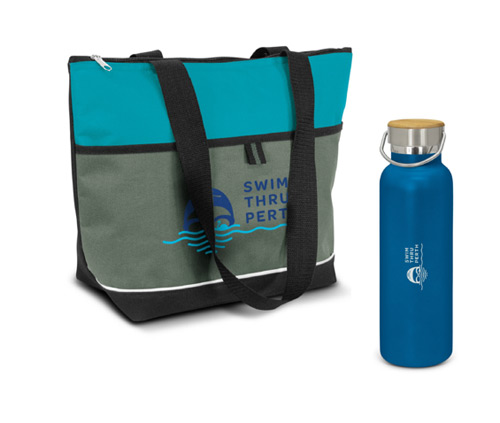 Pack 3 – Cap + Bottle
$35.00 (save $4)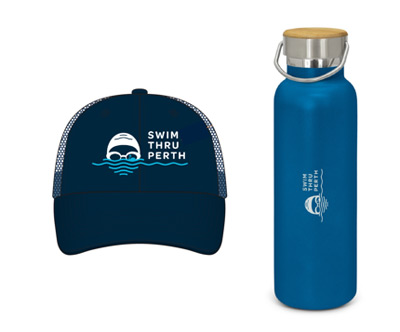 Pack 4 – Cooler Bag + Cap
$30.00 (save $3)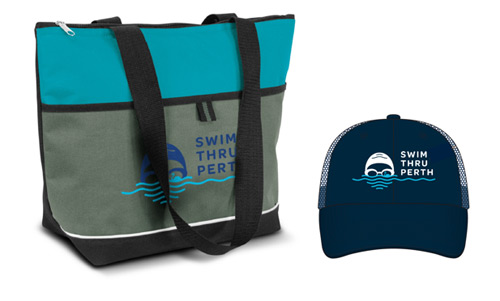 Order your 2020 Swim Thru Perth merchandise HERE.