4
km
Captain
Cook
Challenge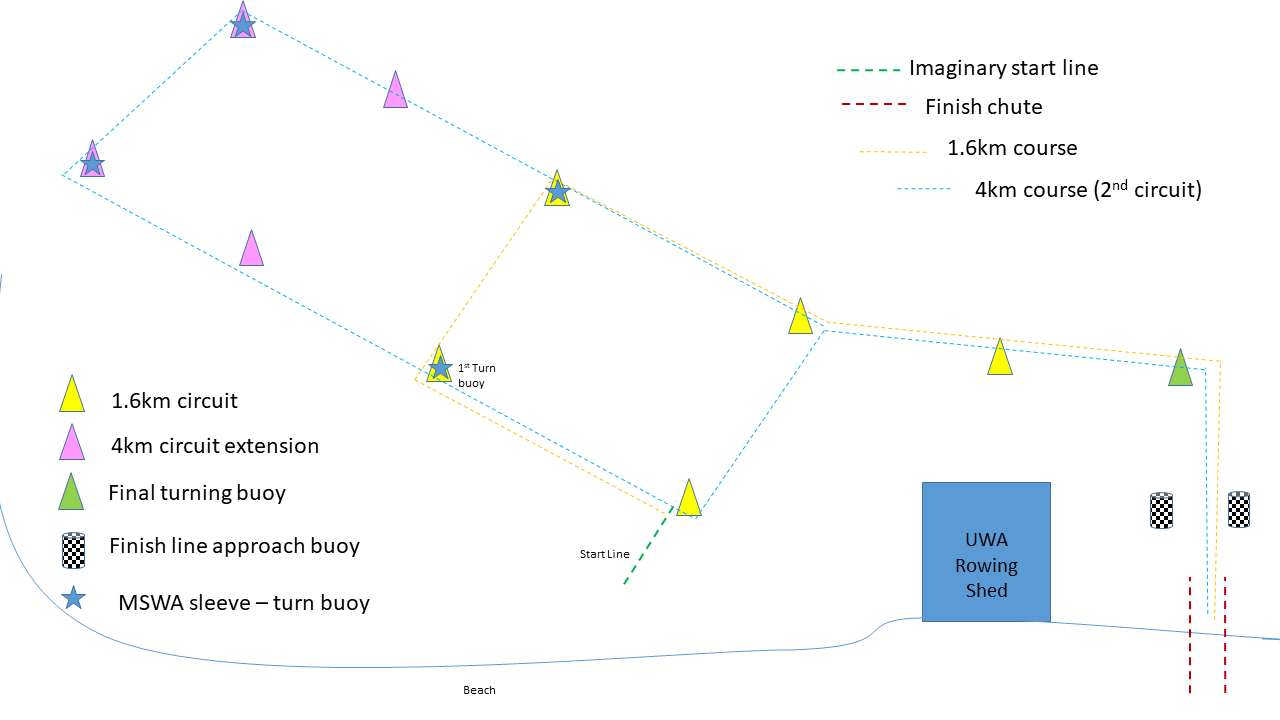 The 4km Captian Cook Challenge course is an out-and-back circuit course, beginning and ending at Matilda Bay.
The registration and briefing area is on the grassed area outside the UWA Sports Centre at Matilda Bay, Crawley.
Swimmers will enter the water at Matilda Bay, swim around the marked buoys and finish at Matilda Bay adjacent to the UWA Sports Centre.
Please download full Course maps here: