Telethon
Speech
&
Hearing
1.6
km
Classic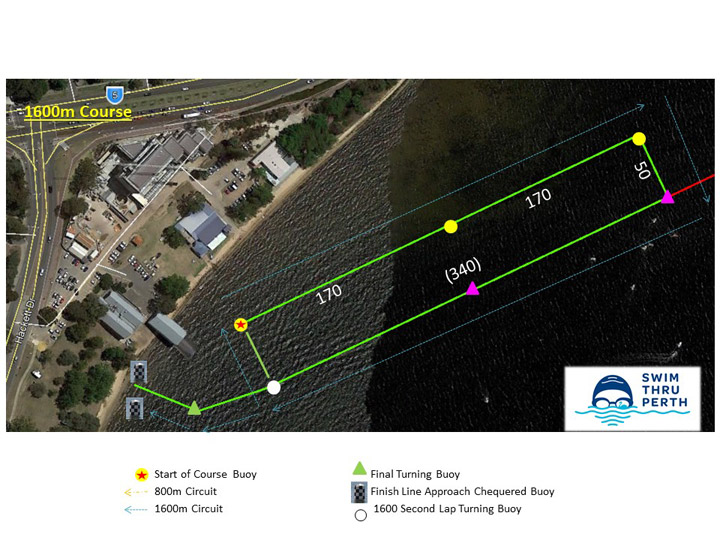 The 1.6 km course is a circuit course, consisting of 2 laps of the 800m course, all within Matilda Bay.
Swimmers will head straight out for approx 340m and then turn right at the Yellow buoy and then right again at the Pink buoy for another 340m, before turning right at the White buoy and repeating the course for a second lap.
You will then pass the White buoy, and turn right at the Green buoy to head into the finish line.
Please download full Course maps here: